Annette Bezor:
Musing on the muse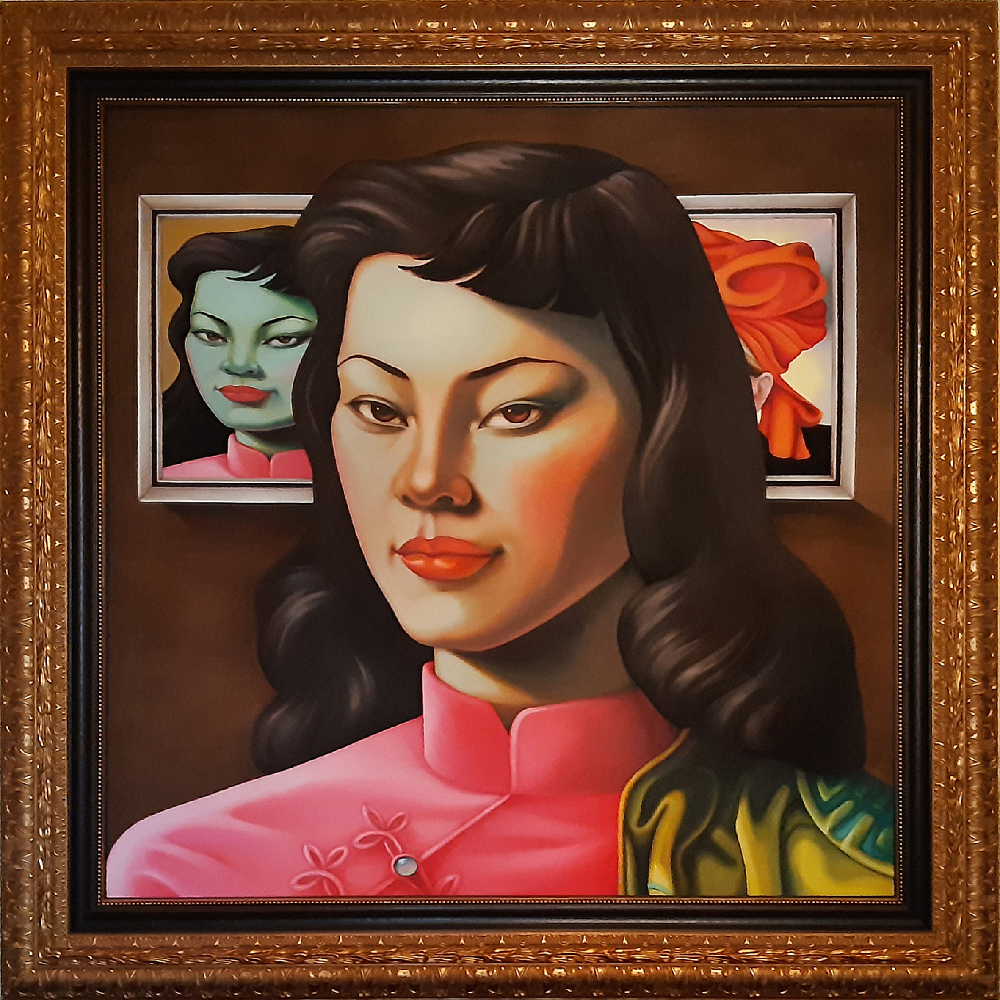 In a long and successful career Annette Bezor has specialised in large-scale works that showcase the faces of many women, appropriating images from popular photographs of famous and anonymous women, and from paintings by artists such as Raphael and the Pre-Raphaelites.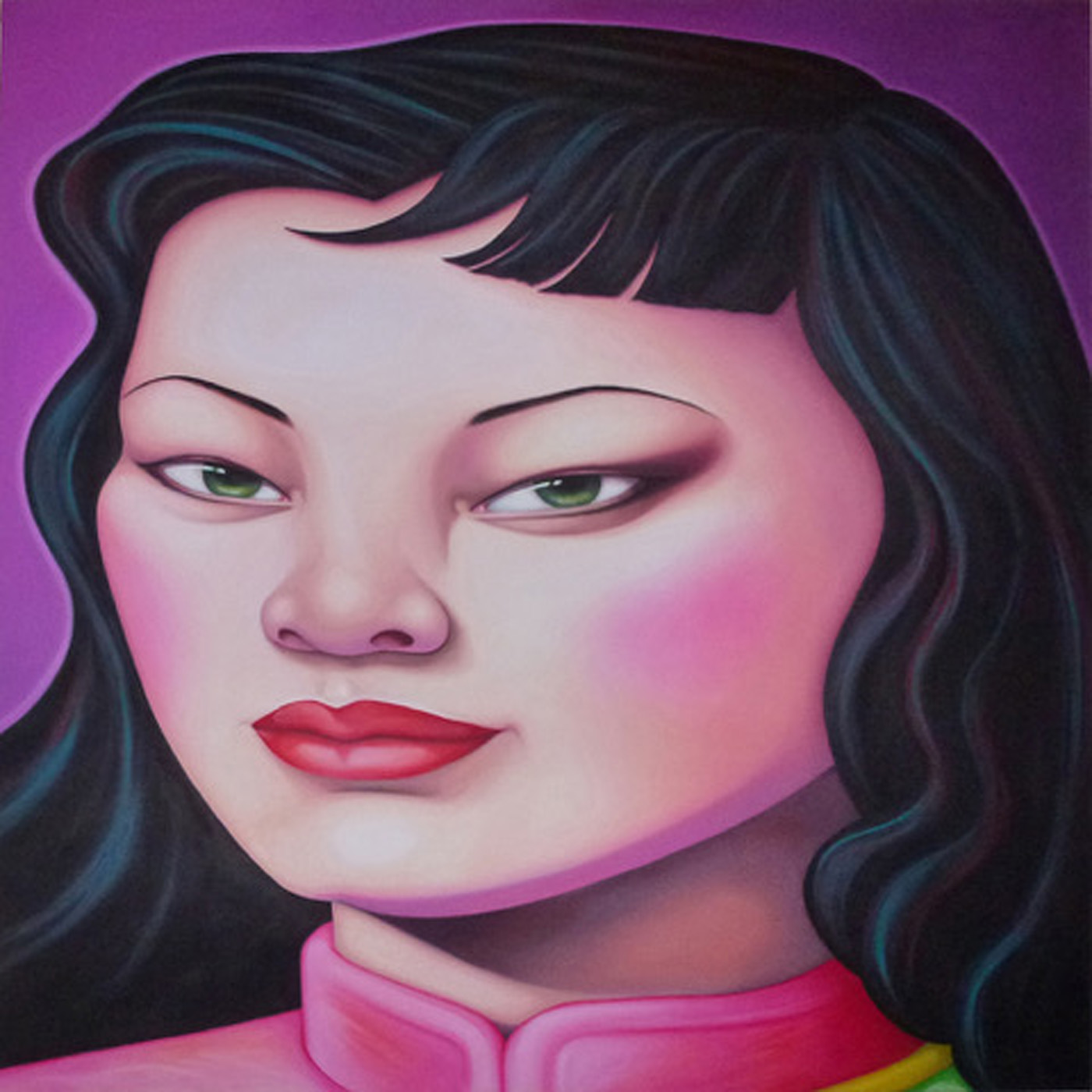 Ricochet features three new large-scale works of iconic portraits of female subjects within which Bezor has also included images of herself. The works have been elaborately framed to mimic classical portraits of aristocracy. Here Bezor seems to be positioning herself in the dual roles of observer and artist's subject and she suggests that people exist merely as a succession of images in varying contexts.
For example, Marjorie and Me includes Tamara de Lempicka's portrait of Marjorie Ferry in the foreground with Bezor's 2005 Archibald Prize finalist work Still posing after all this time (a self-portrait) in the background.
"These works all have me in them and it made me realise how much I have always talked about the models rather than the painter," says Bezor. "I am relating to the models and being the model myself."
Another work, Miss Wong and Me, features Vladimir Tretchikoff's well-known painting of Miss Wong depicted in front of Bezor's earlier work, Taipei Tang, and the work Still posing after all this time, which is only partly visible. Bezor has long been fascinated by Miss Wong and even met the family of the real woman in Sydney.
The third of these new works, Bia and Me, features a depiction of Agnolo Bronzino's portrait of Bia de' Medici. Born before his first marriage, Bia was the illegitimate daughter of Cosimo de' Medici, grand duke of Tuscany. Bezor has always related to Bia whom she resembled when she was a child.
"These works hold many personal connections but that doesn't really mean much. What really matters is whether they live as paintings. I won't get an idea of that until they are hanging in the gallery," says Bezor.
There is another ambitious work planned for the exhibition, a large mirror with Bezor's signature etched into it with the same frame as the other works. "I want people to see themselves in the foreground with the work in the background creating a similar composition to the other paintings," says Bezor. The audience, like Bezor, will become the model.
Alongside these new works will be a selection of earlier works paying homage to the models of the past and emphasising Bezor's ongoing fascination with all things female and society's attitudes towards women.
Annette Bezor: Ricochet
Hill Smith Gallery
19 September – 12 October
Annette Bezor: Ricochet 2
Aptos Cruz Galleries
19 September – 13 October
Get the latest from The Adelaide Review in your inbox
Get the latest from The Adelaide Review in your inbox