SALA Festival:
Troy-Anthony Baylis - Nomenclatures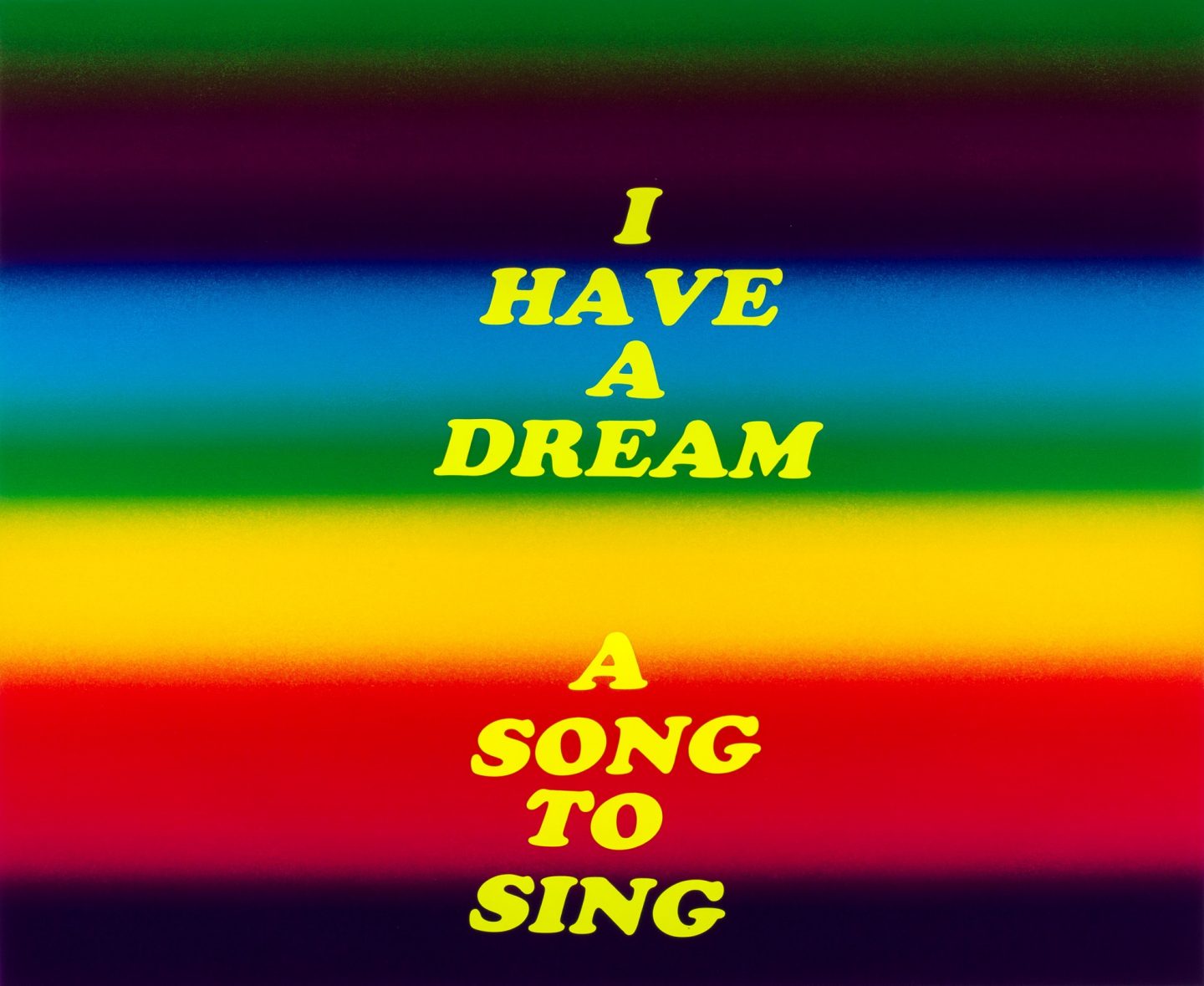 Inaugural Guildhouse Fellow Troy-Anthony Baylis' new work will occupy AGSA's Vestibule with new text-based textile works that challenge the colonial systems of place naming in South Australia.
Troy-Anthony Baylis explores the legacies of colonialism, migration and historical amnesia by literally weaving together the changing place names of South Australian towns. Baylis has researched the Nomenclature Act of 1917 which anglicised German place names such as Hahndorf, Lobethal and Klemzig, before being restored in 1935.
A descendant of the Jawoyn people from the Northern Territory, Baylis has added a further layer to the reading of the work through the embroidery of the Aboriginal place names in Kaurna language over the German and English names. In doing so, Baylis reinstates the unceded lands.

Troy-Anthony Baylis says, "Crafting text as visual language, the exhibition Nomenclatures features three bodies of work that address and redress memory, place, and Country in an act of typographic decolonisation. Receiving the Guildhouse Fellowship has provided the freedom to focus exclusively on my practice. Within that place of freedom I travelled abroad, strengthened and expanded local and international relationships, completed new bodies of work, and cultivated ideas and works for projects well into the future. It has contributed to a new confidence in myself, to reflect on my life's work to date, and has reignited my drive to realise the full potential of my art practice."
Related Article
Meet Your Maker:
Troy-Anthony Baylis