Barossa wines, but not as we know them
The rulebook has been thrown aside by boutique Barossa brands making idiosyncratic wines – although it's a hard time to be striding out as mavericks.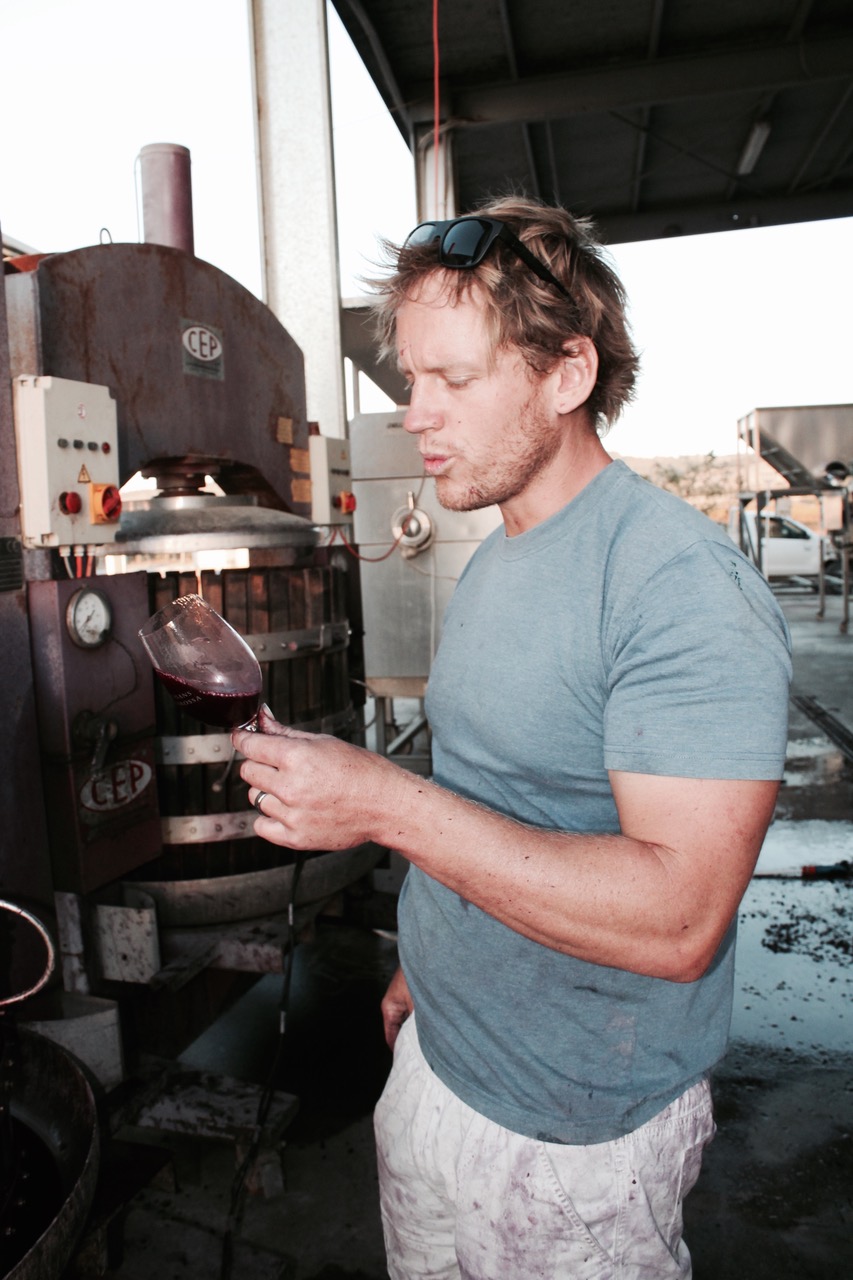 Cummins believes these like-minded winemakers need to create their own forum, and suggests this loose Barossa gang may link arms to present their wines at collective tasting and marketing events. "We're like herding stray cats, but these conversations between us are becoming more focused," Cummins says.
Such an idea echoes how Basket Range's gypsy tribe of "natural winemakers" initially drew attention to their unconventional wines and transformed general impressions of the Adelaide Hills wine scene. Tom Shobbrook was part of that movement, having been in close cahoots with Basket Range's leading lights Anton Von Klopper and James Erskine as they marketed their formative collaborative vintages from 2009 as Natural Selection Theory.
Now Shobbrook, despite his established reputation within the alternative wine fraternity, is starting afresh. His family sold its vineyard at Marananga to Chinese investors, leaving Tom to establish his own vineyard at Flaxman Valley. Without his familiar fruit source, he's now trying to read the evolving behaviour of very different vineyards and make wines that speak specifically of the new source site.
"If I'm not putting winemaking fingerprints all over these wines, then I have to really intimately know the place they come from, and that takes a lot of time and patience to get the best results," says Shobbrook. "We're telling the Australian connection to country – our own take on terroir – in a new way."
It's a mantra consistent among these winemakers, who allow the vineyards they buy fruit from to speak through minimal winemaking intervention – longer skin contact during fermentation, wild yeasts, low sulphur additions, blending white and red grapes in unusual ways, and reducing alcohol so the wines speak clearly at a modest volume.
All this is clear to see in Geyer's mild-mannered dry red blend of cinsault, grenache and pinot meunier, in addition to his lithe Barossa old vine semillon, a grenache, and a cabernet franc. These wines are nothing like the high-alcohol behemoths that Geyer made previously while working at Torbreck. Even more quirky are the savagnin, verdehlo and gewurztraminer wines he makes with wine agent Koen Janssens under the Yetti and the Kokonut label (combining both their nicknames).
Similarly, Cummins keeps it all measured and calm in his Rasa wines. Choose from a 2018 dry red blend (mouverdre with some grenache and cinsault) or a 2019 bright red blend (cinsault with some grenache).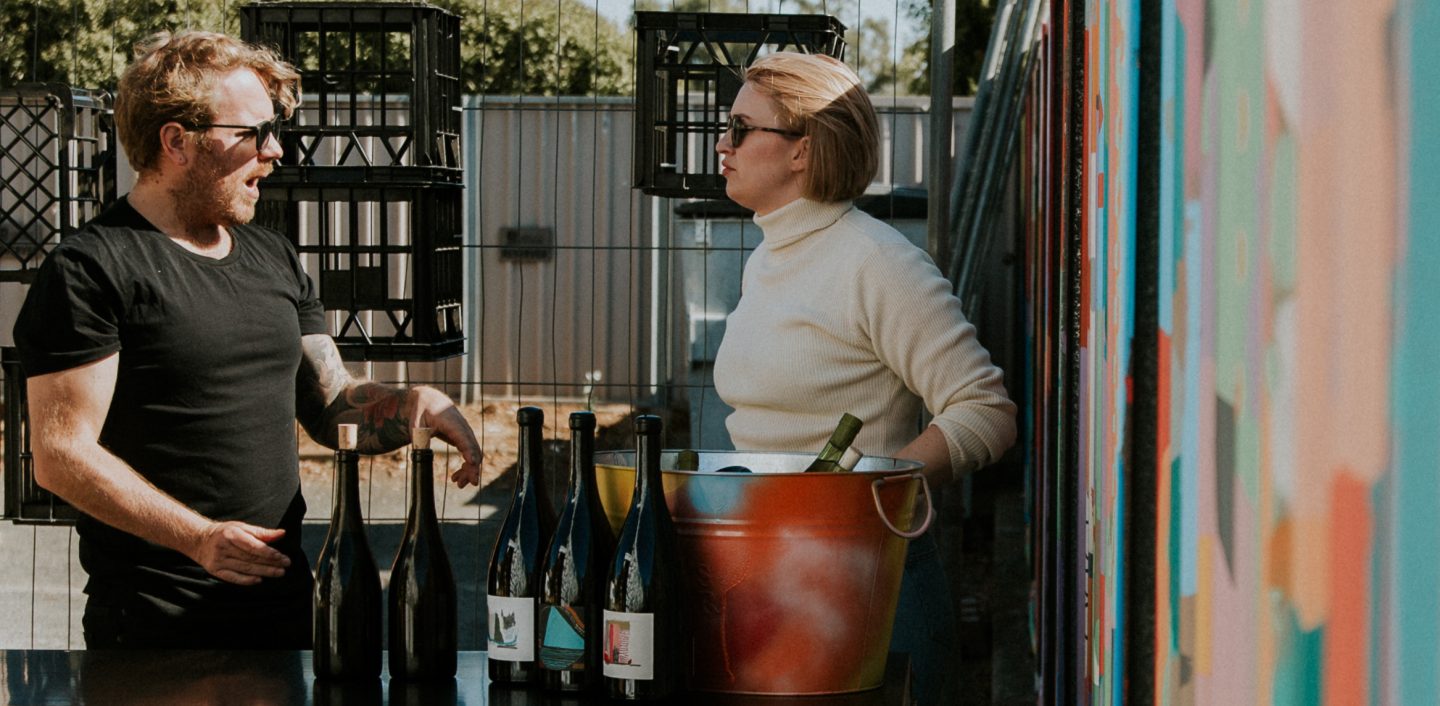 Dan Graham from Sigurd (who previously worked in the huge Jacobs Creek winery) now focuses on intricate blends in his own shed. His 2019 White Blend is a surprising recipe (riesling, vermentino, semillon, sauvignon blanc and gewurztraminer with some chardonnay) that is an exercise in capturing clean freshness in light fruit flavours – a surprise to many who have only tasted more pungent, funky natural wines.
He says the time is right to be handcrafting boutique – even though these small brands' hope of expanding production this year were thwarted by miserable 2020 fruit volumes (more than a third below standard vintages). This has actually turned out to be a disguised blessing in a substantially reduced COVID-19-affected buyer market.
"It's important for us to build trust in our brands," says Graham. "The 2020 harvest is a really cracking vintage, in my eyes, so we will have some really great wines to show to customers when we emerge from the current conditions and reach a new normality. I think we'll have something great come out of a really challenging year."
Interestingly, these winemakers have unwittingly plugged into the same maverick flair that triggered the 1980s Barossa boom period, instilled by the likes of St Hallett's Bob McLean, Rockford's Robert O'Callaghan, and Charlie Melton, whose blast of belligerent belief propelled the Barossa's reputation into global conversations.
The low-intervention gang also has contemporaries that inspire them, and they are heartened by new breed Barossa winemakers who have persevered and prospered, including Michael Hall, Brett Grocke (Eperosa), Fraser McKinley (Sami-Odi Wines) and Abel Gibson of Ruggabellus. "There's room for a lot of different wines in every part of the world – even the Barossa," says Cummins. "There are so many good wines. It's only the ideas behind them that set them apart."
---
---
---
Get the latest from The Adelaide Review in your inbox
Get the latest from The Adelaide Review in your inbox