Hot 100 Wines:
Inside the 2019/2020 judging room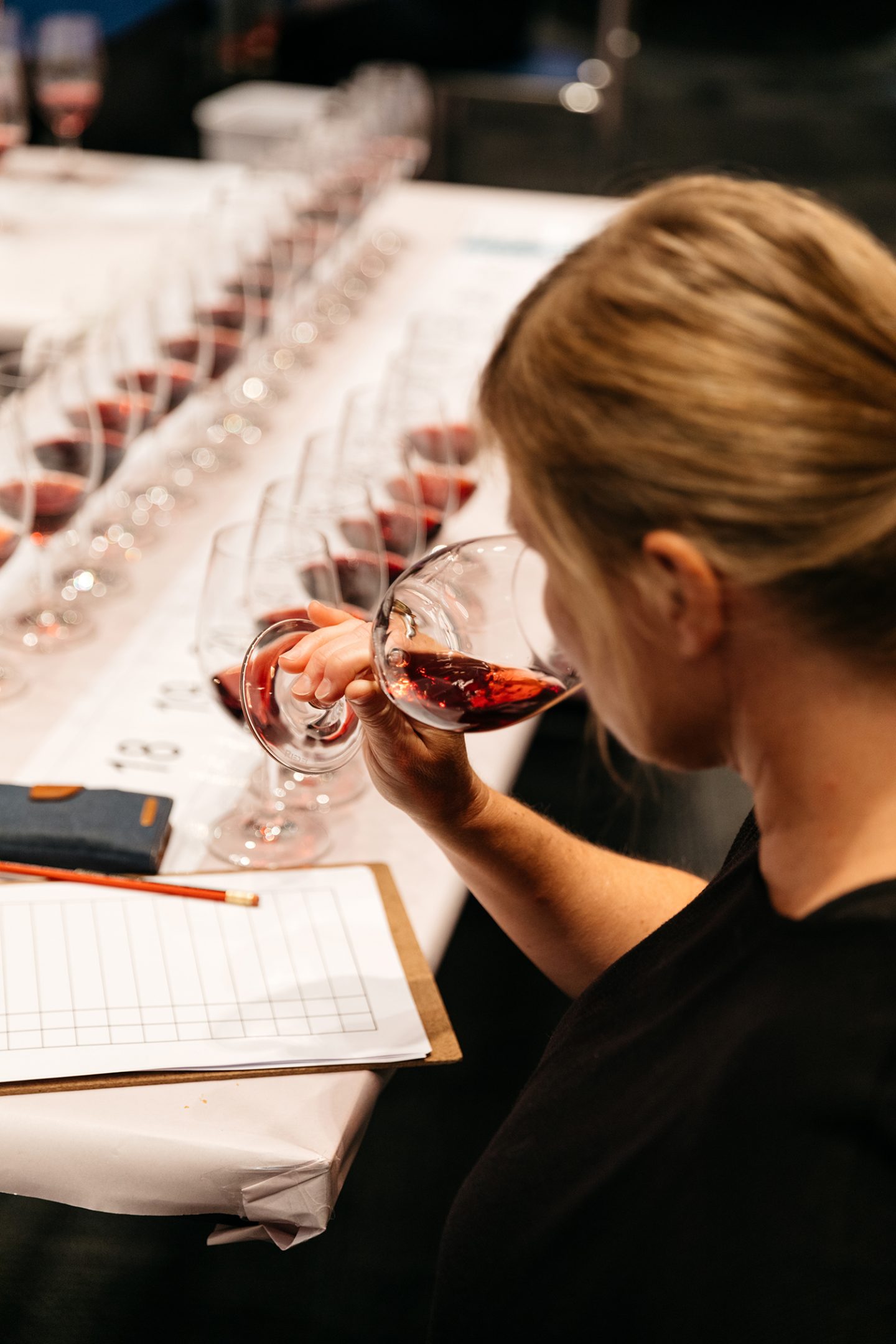 The four days of judging Hot 100 Wines may sound like fun but despite the music and laughter, the serious business of tasting for the best is always the priority.
As wine assessors we seek, above all things, drinkability. We are looking for balance, for wines that are outstanding examples of each class. We taste through each flight of wines in small groups, each of which is led by a panel chair who has the responsibility of keeping track, submitting scores and, of equal importance, creating the tasting notes. The show acknowledges that whether we're drinking wine socially or formally assessing it, this consumption doesn't occur in a vacant space but it is actually bursting with outside influences. Therefore, the Hot 100 tasting room is less formal than in many shows. Discussions between wine assessors often occur, there is music, laughter and excitement when you find a rockstar of a wine.

Drawing from a mixture of people with varied sensory experiences brings creative flare and energy to the tasting room. The language of wine is amazingly diverse and we relate to wine through our past experiences, what we've smelled, eaten, drunk and remembered. With wine assessors from such diverse backgrounds the descriptors are always varied and unique. They are all valid when it comes to giving a clear picture of what's in the glass. Over four judging days we asses wine in classes which are relevant and encompass not only variety but also winemaking style. The show speaks strongly of the narrative between winemakers and wine drinkers and reflects this ever-changing movement in South Australia. For example, assessing wine in classes such as light aromatic whites gives judges the scope to find refreshing and bright wines perfect for summer drinking. Or structural and savoury reds allows judges to seek medium-weight wines with attributes such as herbs, darker fruits and spice that counter with moderately built tannins.
After four days of red-stained teeth we have found the most delicious 100 wines from more than 1200 that were presented to us. It was an electric week of tasting and I'm excited about the snapshot of flavour and diversity from South Australian wineries revealed in this year's Hot 100 Wines.
The Hot 100 Wines 2019/20 will be revealed at our awards night and magazine launch at Queen's Theatre on Thursday 5 December
Vanessa Altmann is a South Australian winemaker and head judge of Hot 100 Wines 2019/2020
Get the latest from The Adelaide Review in your inbox
Get the latest from The Adelaide Review in your inbox