Hot 100 Wines:
Shut the Gate takes riesling to the top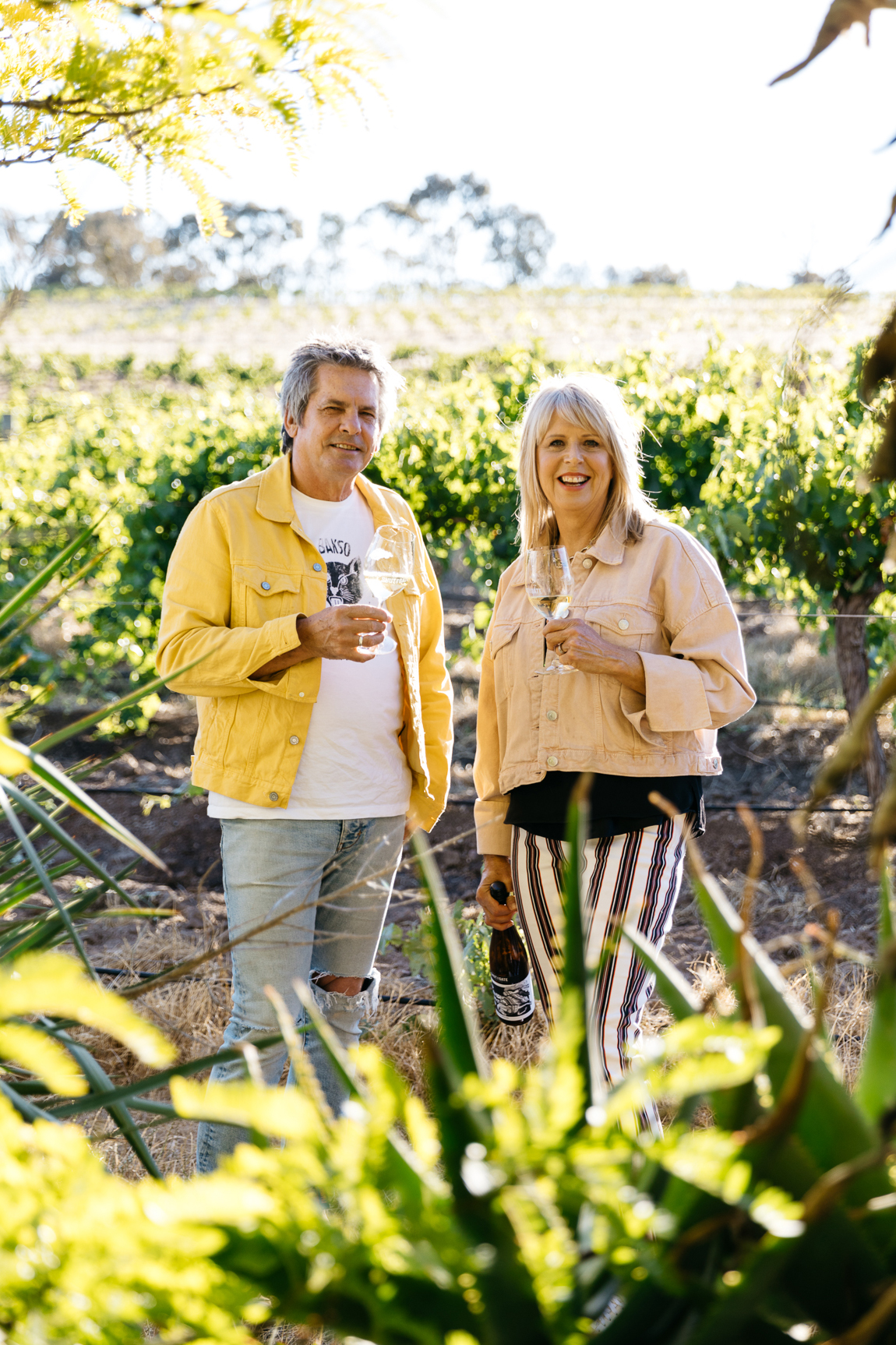 Riesling has a rich history in South Australia, and yet, it's taken 13 years for the style to crack the Hot 100 Wines top spot. In 2019/20, the Clare Valley's Shut the Gate Wines broke the drought.
"I think of riesling as a mirror, so that the more you touch it the more fingerprints it shows. When you've got great growing conditions in places like Watervale and Polish Hill River, you should respect the fruit and let it do its thing."
Small-scale straight varietals are the stock in trade at Shut the Gate.
"We kind of concentrate on single site wines: we make four rieslings because we can, because we're Clare. We do Watervale and Polish Hill River as distinctly different sub-regionals – a more forward and fruitier but still dry version from southern Watervale called Rose's Patch, and occasionally bring out an off-dry if the conditions are right."
While riesling is the specialty, Shut the Gate also boasts an award-winning fiano among its whites.
Woods, who originally cut his winemaking teeth at Lindeman's in the Hunter Valley in the late 1970s, took a long detour into the corporate end of wine, eventually taking on national management roles for Southcorp for some 20 years. But, in an oft-seen phenomenon, he began pining for a bit more grassroots contact with grapes and winemaking.
His wife, Rasa Fabian, happily ensconced in a marketing role at Brown Brothers, had to be persuaded to join him in moving to Clare in 2007 to take over Crabtree Wines, where the long-time winemaker and reinvented barrister Robert Crabtree was looking for a successor. With local Riesling wunderkind Kerri Thompson as adviser, Woods and Fabian knocked out five 110-tonne vintages at Crabtree.
Woods, however, had ambitions to go smaller still. The couple sold their share in Crabtree to other partners, and in 2013 Shut the Gate put out its first wines, which auspiciously included a riesling from the stellar 2012 vintage.
"Then James Halliday named us as one of his top 10 new wineries, and we've been pottering along ever since," Woods says.
Without a working winery to their name, Woods and Fabian lease space from Clare Valley veterans David O'Leary and Nick Walker. "We've been literally playing in their tanks," says Woods.
"We have a unique arrangement that gives us control from grape to bottle, plus the expertise of those two senior oenologists to suggest things along the way so that we don't stuff things up too much."
Shut the Gate gets its grapes from 13 different growers, most of them in the Clare Valley, but supplemented with pinot noir from the Adelaide Hills and tempranillo and barbera from Wrattonbully.
They also own a cool climate winegrowing project in the Tumbarumba-Hilltops area of New South Wales. Shut the Gate runs two cellar doors, the "bigger, busier" one in Clare and a second in the Snowy Mountains.
Despite the accolades, small will remain beautiful at Shut the Gate. "We're continually surprised that a little brand like ours has done so well," says Woods.
Related Article
Hot 100 Wines:
Shut The Gate Wines takes out top spot for 2019/20
Related Article
Hot 100 Wines:
The complete 2019/20 list
Get the latest from The Adelaide Review in your inbox
Get the latest from The Adelaide Review in your inbox