July edition out now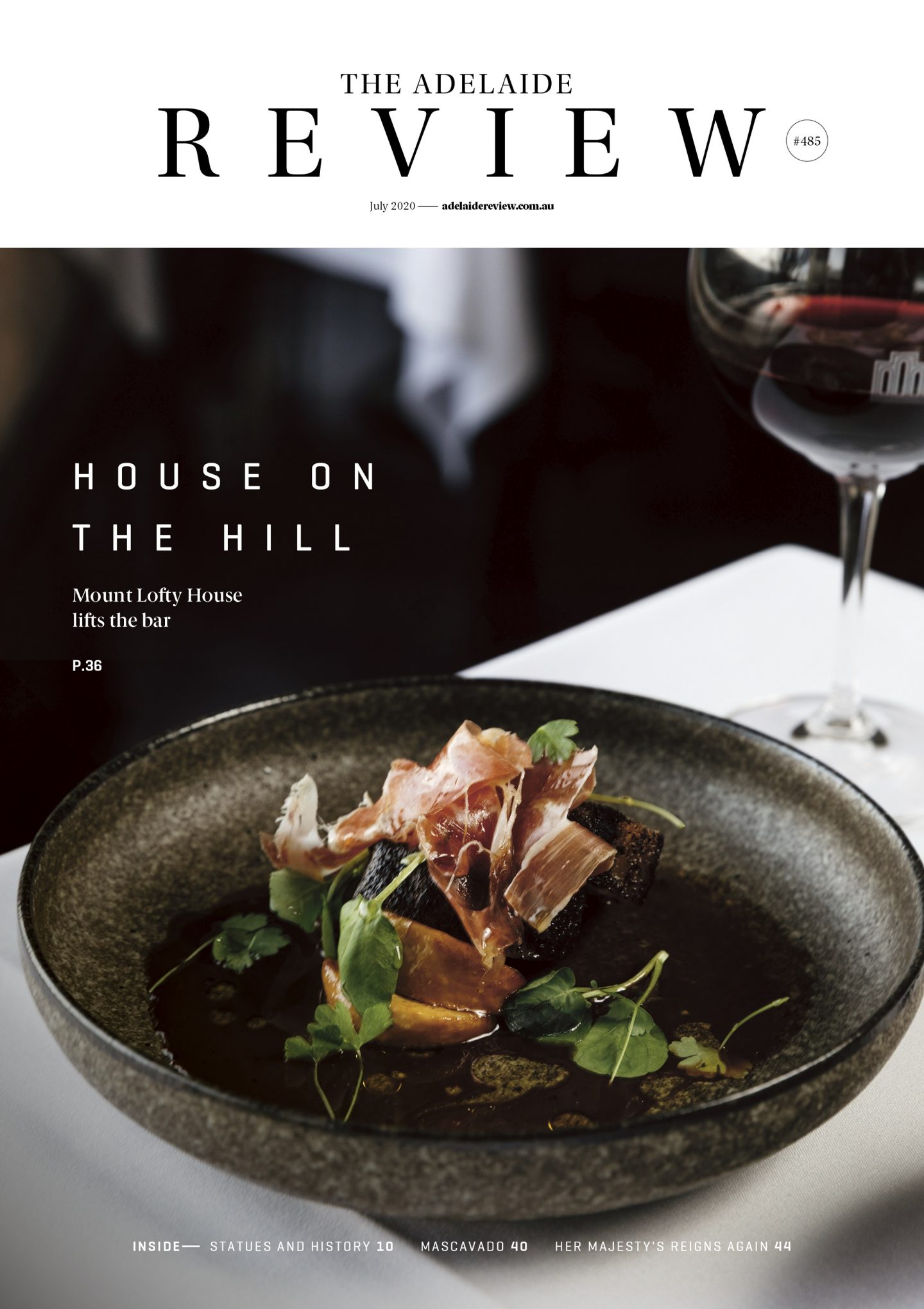 Issue #485 of The Adelaide Review is on the streets, featuring a rich spread of arts, politics, food and culture from around South Australia.
In the issue:
– Sarah Hender explores a rare good news story from the world of regional publishing
– Jacinta Koolmatrie brings the international conversation around statues and history home in a powerful new essay
– Mascavado's Lea Chairesa tells us how to launch a patisserie in a pandemic and live to tell the tale
– Andrew P Street ponders Adelaide in its current, Twilight Zone-esque state of not quite normal
– Farrin Foster profiles University of Adelaide Deputy VC Professor Pascale Quester (before she jumps ship to Swinburne)
– Royce Kurmelovs has a rendezvous with a Kangaroo Island gin distiller turned sanitiser-slinger
Plus:
Theatre companies find inspiration in podcasts and 14th century 'plague lit'; Adelaide's pubs share their COVID recovery war stories; and why Mount Lofty House is ready for your next winter 'staycation'.
Find all these stories and more in our June print edition, or read them online here.