The Ripple Effect explores a new, local funding model for community projects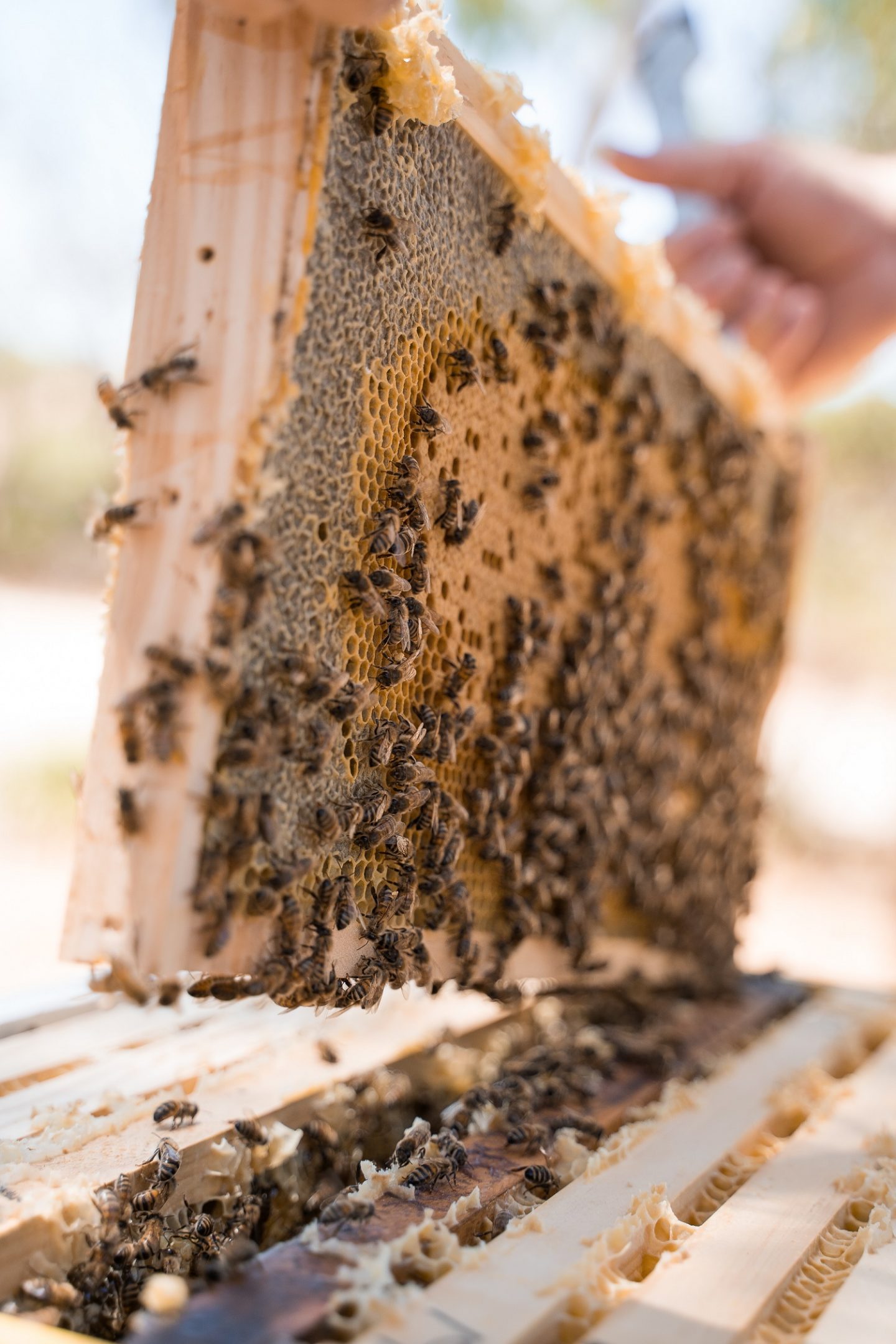 From beekeeping to recycled 3D printing, a new flash fund is embracing micro-donations to create waves through local communities.
"Applying for grants has become increasingly bureaucratic and leveraged towards people who are great at writing grants, not always with the best ideas." says Tunis-Mitchell – who himself fought for funding as a founding member of Adelaide-born circus company, Gravity And Other Myths. For him, it's important that "people's time and energy stays in their project."
While seemingly similar initiatives like Victorian burger chain Grill'd's Local Matters program have proved somewhat problematic in the light of allegations of staff underpayment, outcomes funded through The Ripple Effect become a direct reflection of its community. Capital is sourced from a collective, each contributing just $25 a week.The group convenes one Tuesday a month to review submissions and advocate for their preferred applicant, before putting the decision to a vote. Presently, the board sits at 10 members, with the additional $500 being donated by Power Living.
The Ripple Effect provides an accessible portal through which members can enact the sort of change they want to see around them, while removes financial barriers for people who might feel locked out of traditional philanthropic activity. "The trustees are amazing," Tunis-Mitchell says. "All of them have their own reasons for being involved, but a common theme is around helping communities connect and thrive."
The first round opened and closed in August 2019, attracting 14 submissions from a diverse pool. "The projects that have reached us thus far have been a window into incredible minds working at great things in Adelaide," Cronin says. "It fills me with immense optimism."
For its debut project, the panel selected Uniity; "A friendship program". Similarly simple to The Ripple Effect in structure and ambition, Uniity is a volunteer organisation bridging intergenerational gaps, uniting communities and sustaining elder knowledge. It hosts casual 'Tea and Talk' events to foster closer connections between – and within – communities. Other projects have since included Crispin Boxhall's Beekeeping for Beginners, and closed-loop plastic recycling program DCycle.
Uniity co-founder Marigold White says The Ripple Effect fund has provided, "Flexibility to be innovative, to further trial some of our ideas and to test some new ones." She'll use the fund to, "Promote and to expand activities. It will accelerate our ability to demonstrate impact and secure ongoing funding to further develop our initiative."
$1500 might not seem like a big deal – and indeed it isn't – but it has the power to reignite potential in a project, or spur it on to greater things. Tunis-Mitchell is excited about reaching people, "In that beautiful first moment of a project, where an injection of a little bit of cash and confidence can go a long way." It's these small wins that often make the difference between an idea flourishing or merely scraping by.
Cronin positions The Ripple Effect as, "part of a bigger ecology of support". "Hopefully we can be the thing that makes it possible in those first moments, or at the breaking point before the acceleration into something great."
Photography:
notanotherphotosite.com
Get the latest from The Adelaide Review in your inbox
Get the latest from The Adelaide Review in your inbox