Cult hit Danger 5 returns as 'Pythonesque' audio drama
After two televised seasons on SBS, South Australian pulp comedy Danger 5 has brought the team back together for a Shaun Micallef-narrated audio revival.
While the colourful costuming, old school special effects and gleefully naff props made the original series jump of the screen, its dedication to retro TV and film tropes meant that the audio side of production had always been an essential piece of the puzzle – right down to the deliberately dodgy dubbing.
"We never used any location recording throughout the whole television series," Russo explains. "We recorded a guide track on the day of the actors performing, but none of that made it into the final soundscape. So we re-recorded all of the performers – often for practical reasons, like they weren't speaking the language they were supposed to be speaking onscreen, or we were building another set simultaneously while shooting."
This, Russo explains, was partly a homage to Italian filmmakers of the 1960s – a rich source of inspiration for they pair that's been evident since their student film Italian Spiderman became a viral hit of the early YouTube era. "They would re-record everybody, often because they had people speaking different languages in the same scene because they'd imported some American actor."
As a result the team (which includes returning season two sound designer Tom Heuzenroeder) were well-positioned to create an entire world between listeners' ears,
"There's a whole spectrum of jokes you can make in an audio-excuslive format that you can't do anywhere else," Russo says. "You can play with the logic to the same extent we did visually on the show. Once we got our head around that, it was kinda fun playing with a new set of rules."
The original Danger 5 cast of Ashby, Sean James Murphy, Natasa Ristic, Aldo Mignone, Michelle Nightingale (who provided the voice work for Amanda Simons' original portrayal of Claire) were also drafted back into service, along with the addition of Shaun Micallef, who appears as series narrator after a cameo as a Nazi in the show's 80s-satirising second season.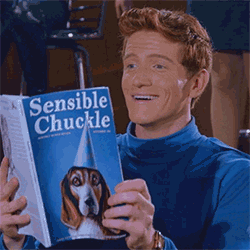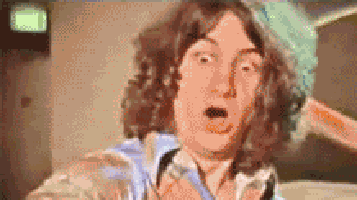 "This was essentially like a radio play which was really fun, and opened up the opportunity for improvisation," Russo says of getting the gang to record the scripts live in the room. "We got new jokes, new moments just out of the chemistry of how people were playing the scene, without the pressure of having to cover everything with a camera."
Almost a decade after the show first aired, its cultural impact continues to resonate thanks to Netflix, home video and, not insignificantly, a rich variety of reaction GIFs that continue to circulate on Twitter.
"We have a history of making shows that produce memes that are more famous than the actual shows," Ashby deadpans.
"All of our gifs have definitely got a bigger audience than our TV shows," Russo laughs. "But that's great; when you make something and it's finished, it's not for you anymore, it's for other people to make of it what they will. It's nice to see it live on."
This time, at least, audiences will have their work cut out for them making GIFs from an eight part audio show.
"That's a good challenge!" Ashby says.
Danger 5: Stereo Adventures is out now via Audible
Walter is a writer, editor and broadcaster living on Kaurna Country.
Related Article
Studio Mignone's backyard world of family, colour and terrazzo
Get the latest from The Adelaide Review in your inbox
Get the latest from The Adelaide Review in your inbox