In a town full of Fringe hubs, Tandanya brings a First Nations heart to the festival season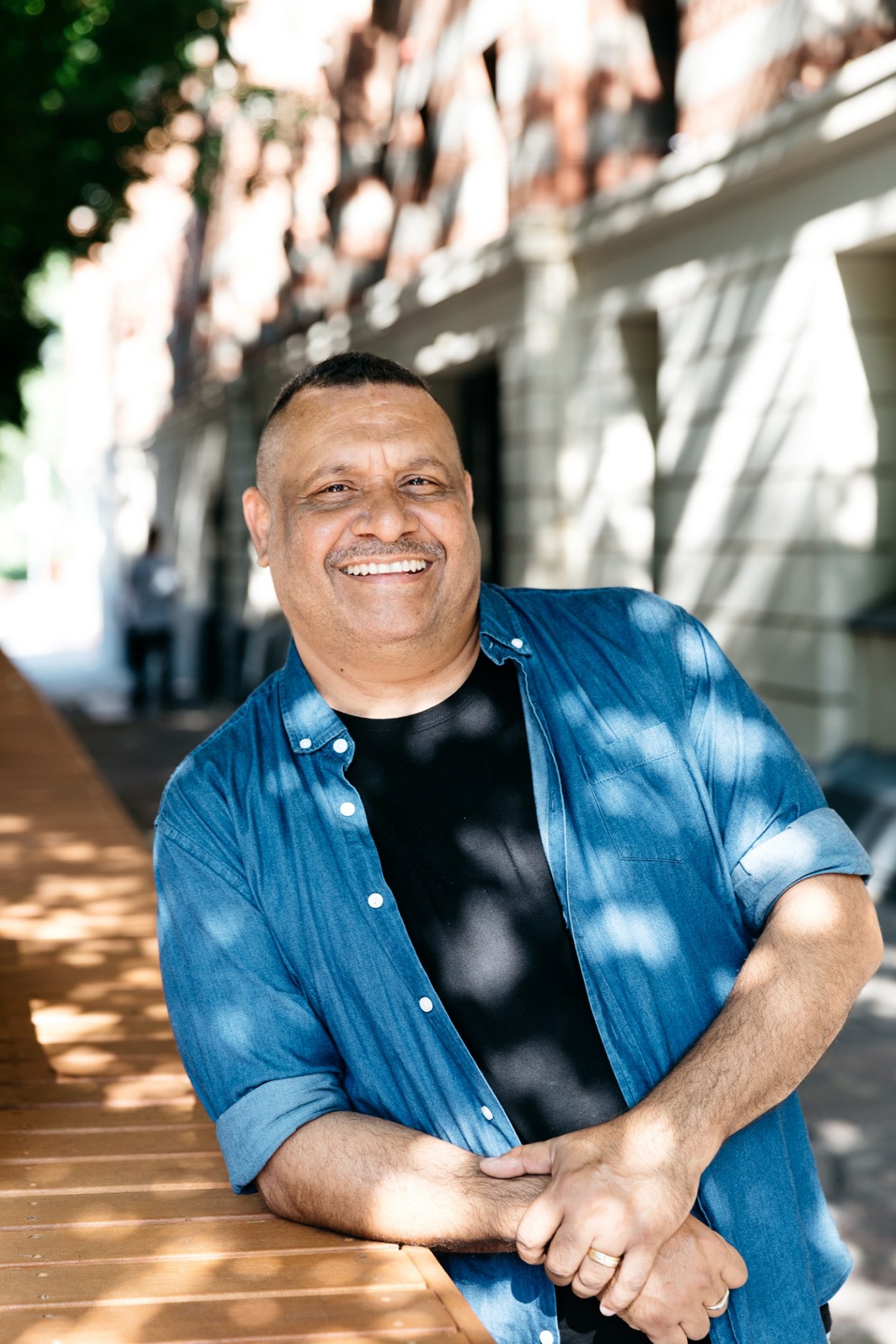 From The Garden to RCC, Fringe 'hubs' have emerged as a dominant model for festival-period programming and consumption. Now Tandanya will rejoin the ranks of its temporary east end neighbours with a key distinction: its first all-First Nations Fringe program.
"But the difference with Tandanya is it's a safe place for people to feel comfortable to come and perform, and it's being run culturally and appropriately, and ethically by Aboriginal and Torres Strait Islander people for Aboriginal and Torres Strait Islander people. When they come in we understand the challenges they might face – that can be financial or geographic," he says, citing several artists who will be travelling from the Northern Territory to participate. "So we understand that, and work with them. You're not just coming in to put on a show, and we all make some money, but you're coming in to actually achieve something and showcase our culture and the world."
As its centrepiece, Tandanya's central gallery has been transformed to host a new iteration of the Adelaide Fringe's flagship light show Yabarra – Dreaming In Light. Having impressed crowds at its original riverbank site last year, Yabarra Mk II is an immersive journey into Kaurna culture and a thought-provoking recognition of the traditional owners of the land on which all Fringe and festival shows take place.
In its inaugural program Tandanya will also host an eclectic variety of contemporary work, including solo theatre show I Don't Wanna Play House by Pakana woman Tammy Anderson, Dane Simpson and Matt Ford's stand up comedy double act Aborigi-LOL, Melbourne-based pop duo The Merindas and Beautiful by millennial dance group Of Desert and Sea. 2020 Fringe ambassador Fez Faanana will also MC a risqué blend of comedy and burlesque at Black List Cabaret.
"We really thought about what we wanted; we could have filled it with a lot of music and theatre, but I think we have to be quite diverse at what we look at that. And there's a point to that too: it's showcasing that Indigenous culture in this country is evolving, so this is part of culture. And I think it needs to show that it's also very diverse; we're doing theatre, and cabaret, and comedy, and a film program. It's trying to go across the board and show everybody that this is what people are doing today.
The festival period will also coincide with the opening of Tandanya's newly relaunched, native food-inspired café led by executive chef Rhiannon Mercurio. "All the staff will be Indigenous, we've got a core group at the moment, but we'll also open it up as a training café."
This, Stokes says, ties in with Tandanya's broader strategy for its 30th year and beyond. "We're changing the way we look at the place; it's a non-for-profit, but we look at it now as also a business, and trying to generate its own income and look at for career paths for Indigenous people in this space. And it's not just about having a job, what's your career path, and where do you want to be in five years?"
With a new east end neighbour on the horizon as the state government's planned Aboriginal Art and Cultures Gallery for Lot 14 looks to a 2023 opening date, Tandanya's key role in the future of First Nations culture in the city is greater than ever.
"Tandanya's really important – this is about self-determination," he says. "Nobody's going to tell our stories better than we can, that's the main point we're making. It's our culture, we need to be telling those stories, so we've really pushed to say we'll be here, we're not going anywhere."
Tandanya
National Aboriginal Cultural Institute
253 Grenfell Street, Adelaide
---
Walter is a writer, editor and broadcaster living on Kaurna Country.
Get the latest from The Adelaide Review in your inbox
Get the latest from The Adelaide Review in your inbox