Meet South Australia's ebook librarian - she's here to help
With a collection of 87000 ebook and audiobook titles free to borrow in just a few clicks, librarian Emily Wilson is the hero South Australian readers need right now.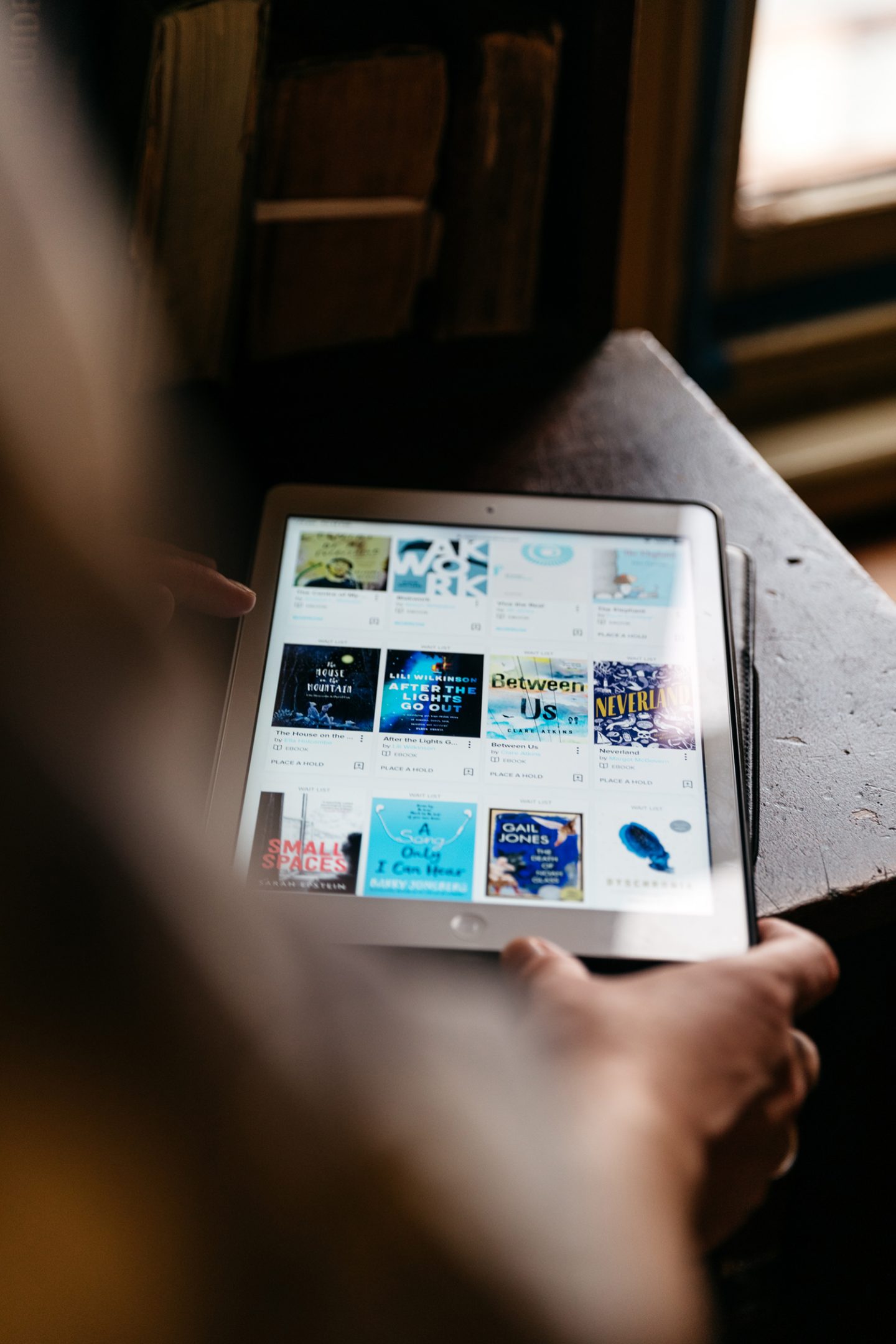 Users can remotely access the collection on smart devices and tablets using an Apple and Android-compatible e-reader app called Libby; to access, you simply need to be a member of your local council library, or Adelaide City Libraries. If you're not, it takes all of a few minutes to do. Trust us.
"I was talking to an Uber driver once, and he said to me, 'you work in a library – I want to read Kurt Vonnegut, but there are no books on the shelf!'. And I said, 'I have them as ebooks, or you could listen to Vonnegut himself reading his own audiobook'. I showed him how to get a digital membership, and then it was done. He could listen while waiting for the next fare."
Along with Vonnegut (timely reading, by the way), the catalogue largely mirrors your local library's collection, from buzzy recent titles like Hilary Mantel's The Mirror & The Light or Jia Tolentino's Trick Mirror to rainy day classics like Little Women. But, there's also scope to be more eclectic and flexible. "We're going with all the popular titles that we can purchase; you're going to have the bestsellers, but then there's also the back catalogue where you can have a lot of breadth and depth as well.
"We've just put a lot of classics in there. If you're looking at kids' stuff, today I just created a whole collection for learning from home – that's what many kids are doing now. It's not just fiction, but STEM resources, arts and crafts, activities – I found a title called Junk Drawer Physics, so people stuck at home can do science experiments."
While much of the state's library network has ground to a halt, Wilson has been busy curating more collections of titles to help fill those freshly-abundant idle hours over the coming months. "We've put together a collection of simple cook books, a home learning collection, a collection on ANZAC Day – obviously the ANZAC march and dawn services won't be happening," she says, before listing off collections covering South Australian writers, Adelaide Writers' Week guests, graphic novels, and more.
"I also thought it was important to put together a mental health and wellbeing collection, which is quite prominent on the front page."
Beyond the current crisis, Wilson says, ebooks give libraries and their users a flexibility that isn't always possible with paper and ink.
"You can switch the font, change the light settings, all the stuff you perhaps don't always think about until you need it," she says. "If you need to read in large print, there's not a lot being published, and it's often not published at the same time. There are very specific large print publishers, and they don't always get the rights to things straight away, so you're stuck reading romances and westerns.
"But on a device, you can just change the font, and read the latest bestseller straight away. So it's a lot more inclusive for the community, which I think is so important."
And, as the last week has proved, this digital trove allows our library system to adapt to once-unforeseen circumstances. "The holds have just been phenomenal, and the wait times have gone up," she says of the current user influx. "But we're being really responsive to that – and buying a lot more copies."
---
Walter is a writer, editor and broadcaster living on Kaurna Country.
Get the latest from The Adelaide Review in your inbox
Get the latest from The Adelaide Review in your inbox